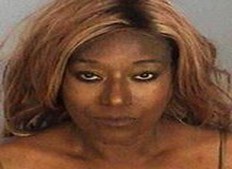 By "Bad" Brad Berkwitt
This past Friday, Bonnie Pointer formerly of The Pointer Sisters and later, a solo career in the music industry was in a vehicle that was pulled over by police because of faulty equipment.
E! News reported that Los Angeles County Sheriff's spokesman Steve Whitmore told them that the 61-year-old Pointer was a passenger in a car with two other people when the vehicle was stopped shortly after midnight for a bad brake light.
Officers peeked inside the car and turned up what they believed to be "rock cocaine," added Whitmore. Pointer was released on a $10,000 dollar bond.