NewzBreaker Tip Line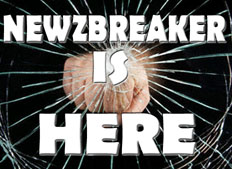 Do you have a breaking news story or tip that you would like share with the world? If so, send your information to NewzBreaker's CEO/Publisher "Bad' Brad Berkwitt by clicking the link below. Your story will be checked out and if it's legitimate, we will credit you as the source if you want to be listed in the article we write.
Contact "Bad" Brad Berkwitt with your news story or tip!