NewzBreaker Feature Writers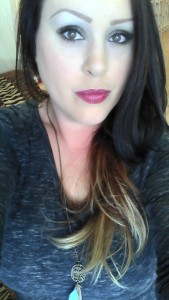 Kristi O' Toole – Feature Entertainment Writer – Kentucky
O'Toole's infatuation with the supernatural began at a very young age when she saw a ghostly man levitating outside her bedroom window. While she understands the entire episode was more than likely a dream, she always held on to the hope that in fact, it was real, and that there was more to this life than what met the eye. A three time published author, O'Toole spends her days researching for future writing endeavors and sees her literary works as a way of exorcising personal demons.  When she isn't writing, O'Toole can be found painting, gardening and/or running her secluded country home in the hills of Kentucky.
As a wife and a mother of four, she is definitely kept busy, but you can guarantee she will always find time to pursue her passions. Her saying is, "Living your life with a hint of fantasy is the only way to live."
When Kristi isn't writing for NewzBreaker, she writes supernatural suspense novels having three currently published. If you would like to check out any of her books they can be found online and at other major retailers like Books a Million and Amazon. Never one to rest, she also paints/designs shoes and items for the home. Check out her eBay store, Watered Down Vodka and her FB page.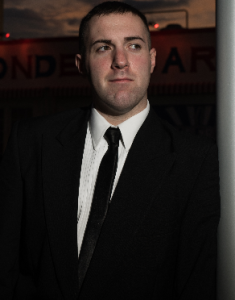 Jerry Pearce – Feature Writer of "The Sinatra File & "Pearce's Picks" – New Jersey
Jerry Pearce is a resident of Sinatra's home state of New Jersey. A fervent fan of all things Frank, his other hobbies include singing, writing, comedy, and researching contemporary history of all kinds. An amateur singer in the vein of Sinatra, Perry Como, and Dick Haymes, Jerry has released two discs of standards music, Crossroads in 2010, and One Summer Night in 2016. Samples of his music can be heard on his YouTube Channel.  To purchase his CDs use the form box below.
Roberto Falcon – Feature Writer of the "Gangster Chronicles" – Brooklyn, NY
Falcon was born and raised in Brooklyn and spent his early teens and young adult life on Long Island.  As a teenager in the 70's and 80's, with little parental supervision and a thirst for trouble, he soon became aware of organized crime.  He's had many interests throughout his lifetime, however, those that remain and have always been a constant are: weight training, art, and most of all, reading.
He has spent the later part of his adult life as personal trainer until, a few years ago, he suffered a devastating injury in the gym that led to six surgeries, learning how to walk again and many, many hours alone to catch up on his reading.
"Bad" Brad Berkwitt found Falcon in a group on Facebook called "The Commission" and was impressed with his knowledge on all things LCN related. From that meeting, he offered him a position on NewzBreaker, where he will bring you his exclusive column, "Gangster Chronicles".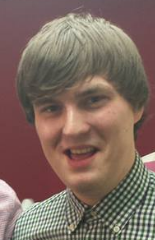 Joe Liddle – Feature Entertainment Writer – England
Joe was raised in Beverley in the north of England, but has since relocated to the seaside town of Scarborough.  His hobbies include extensive movie watching, some of his favorites being Goodfellas, American History X, This is England and many, many more. Another passion of his lies in music, some of his favorite artists primarily being British rock bands, including The Beatles, Oasis and The Stone Roses.
"Bad" Brad found him on FB in his group, Mobfellas – Gangster Movie Fans, a successful group in which Joe runs along with several other admins. Joe enjoys writing and often toys with different projects, which includes fiction and blogs.
Larry Mazza – Feature Writer of "The Mazza Report" – Florida
Larry Mazza is a successful businessman. Currently he is a gym owner and personal trainer, a the former owner & host of a popular Supper and Dance Club which he recently sold. He is also a retired and relocated ex (mobster, wiseguy, goodfella – pick one) who had built a million-dollar bookmaking and loan shark business in that former life.
Larry attended John Jay College in Manhattan, but also acquired some of his education from "The School of Hard Knocks", and 10 years at "State Pen" University. At JJC, he excelled in English/Writing, as well as Psychology. Mazza completed a course (among others) for screenwriting during his ten year stretch. He uses those experiences today to write.
Larry's first venture into professional writing is his autobiography, "The Life". He brings all things Mafia or Mafia related to his column on NewzBreaker aptly titled, "The Mazza Report" and looks forward to joining CEO/Publisher "Bad" Brad Berkwitt in "This Thing of Ours" – writing of course…
Mazza also acts as a guest speaker and does interviews about Cosa Nostra, including, but not limited to, what it's like getting in…and getting out.
Currently he is working with several producers and actors for a potential TV series and/or movie. He is also in negotiations for a follow up book as a result of "The Life" and it's enormously humbling, impressive reviews.
Marla Eggar – Feature Entertainment Writer – West Virginia
Marla Eggar is a 34-year-old mother of five and native of Morgantown West Virginia. Now widowed, she spends her time between her children's school activities and occupation in Oncology. In her spare time she enjoys photography, aromatherapy, wine-tasting and interior design. In addition to her many vices she's also a mob enthusiast.
Fascinated by the writings of Selwyn Raab, Jerry Capeci and Mario Puzo Marla has continued to expand on what she knows about the life by joining the Facebook group The Commission.
Since joining the group she's enjoyed her time learning, discussing and at times, defending her position on particular mob figures.
Comments or questions are welcome.