NewzBreaker Feature Writers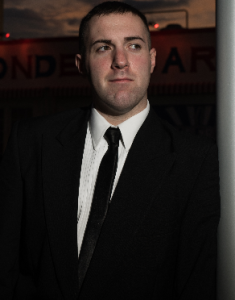 Jerry Pearce – Feature Writer of "The Sinatra File & "Pearce's Picks" – New Jersey
Jerry Pearce is a resident of Sinatra's home state of New Jersey. A fervent fan of all things Frank, his other hobbies include singing, writing, comedy, and researching contemporary history of all kinds. An amateur singer in the vein of Sinatra, Perry Como, and Dick Haymes, Jerry has released two discs of standards music, Crossroads in 2010, and One Summer Night in 2016. Samples of his music can be heard on his YouTube Channel.  To purchase his CDs use the form box below.
Marla Eggar – Feature Entertainment Writer – West Virginia
Marla Eggar is a 34-year-old mother of five and native of Morgantown West Virginia. Now widowed, she spends her time between her children's school activities and occupation in Oncology. In her spare time she enjoys photography, aromatherapy, wine-tasting and interior design. In addition to her many vices she's also a mob enthusiast.
Eggar is fascinated by the writings of Selwyn Raab, Jerry Capeci and Mario Puzo.
S. Michael Simms – Feature Entertainment Writer – Indiana
Michael Simms ("Smikes" to his friends) is a former Navy brat with a BS in Psychology from St. Mary-of-the-Woods College in Indiana where he lives with his gorgeous Puerto Rican wife, three brilliant, lovely daughters, and an exceedingly annoying ankle biter named Pepper who looks like Toto's scrawnier, cousin "Tehteh". He has lived in Naples, Italy; Virginia Beach; all over Jersey; San Diego; Seattle, central Oklahoma; and a host of other cities too numerous to mention but all of which contributed to what is probably best thought of as the sociocultural cacophony of WTF that is Smikes McGillicutty, Ph.Dork.
Besides being an avid horror movie buff (from classics such as 1963's The Haunting to bargain basement buffoonery like Shark Exorcist) and a music lover with eclectic tastes ranging from 1930's Al Jolson to 2017's Steven Tyler solo Country album, We're All Somebody from Somewhere, he is also a wannabe poet, a bona fide comic book nerd, a vintage video game geek, a religious apologetics vs. atheism debate loser, a staunch feminist with a penis, a Stephen King fanboy (thus, the parenthetical asides), a recovering RPG gamer and general pop culture aficionado among other things.
A z-list actor/singer, he briefly appears in two documentaries: The Shark is Still Working: The Impact and Legacy of Jaws (also featured on the Jaws Blu-ray, 30th Anniversary Edition), and You Ain't Heard Nothin' Yet: On the Trail of Al Jolson; as if that weren't obscure enough, he has been known to appear at International Al Jolson Society conventions and the occasional karaoke contest to show off his Al Jolson/Steven Tyler/Stevie Wonder/Hank Williams, Jr./Mahalia Jackson-inspired vocal talent, as well as in Civic and local theater musicals and plays. You're jealous as hell, he can feel it.
As a writer, Smikes has been published by Triggerfish Poetry Journal, St. Mary-of-the-Woods' Aurora magazine, and Ocean County College Seascapes. He moderated frequent IBPC winner The Versifier Online Poetry and Art Forum for years as well as several other highly-trafficked boards before Facebook became the Wal-Mart of the web and stole all da mom & pop bidness (schnarf, schnarf…). He has also had his original material used by nationally syndicated radio program The Bob and Tom Show, as well as the talk radio station WWDB in Philadelphia and WIBC news talk in Indianapolis. His original songs have been used on radio programs and by several religious organizations, and he's just a pretty frickin' all-around awesome guy, so get to know him already!
Larry Henry – Feature Writer of The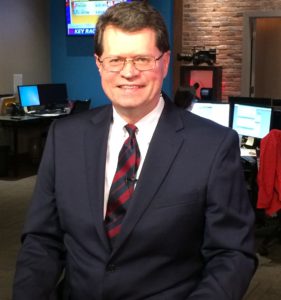 Mafia Chronicles – Arkansas
Larry Henry is a former political editor at the Las Vegas Sun and press secretary for a Nevada governor. He lived in Nevada for nearly two decades, also working at newspapers in Reno.
Larry lived in the Silver State when mob-run casinos were being demolished to make way for corporate-owned, family friendly resorts. During that era, Larry interviewed and wrote about many of the major Nevada and national political and casino figures.
An award-winning investigative reporter and editor, Larry spent more than three decades in print and broadcast media. He worked as a journalist not only in Nevada, but also in other states with extensive Mafia and/or organized-crime histories, including Louisiana, Tennessee, and Arkansas.
A Marine Corps veteran and LSU graduate, Larry lives in Northwest Arkansas and teaches journalism in Bentonville at Haas Hall Academy, the No. 1-rated public high school in the state.
Comments or questions are welcome.