NewzBreaker Feature Writers
Larry Henry – Feature Writer of The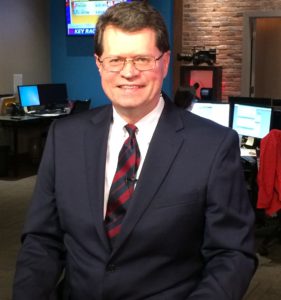 Mafia Chronicles – Arkansas
Larry Henry is a former political editor at the Las Vegas Sun and press secretary for a Nevada governor. He lived in Nevada for nearly two decades, also working at newspapers in Reno.
Larry lived in the Silver State when mob-run casinos were being demolished to make way for corporate-owned, family friendly resorts. During that era, Larry interviewed and wrote about many of the major Nevada and national political and casino figures.
An award-winning investigative reporter and editor, Larry spent more than three decades in print and broadcast media. He worked as a journalist not only in Nevada, but also in other states with extensive Mafia and/or organized-crime histories, including Louisiana, Tennessee, and Arkansas.
A Marine Corps veteran and LSU graduate, Larry lives in Northwest Arkansas and teaches journalism in Bentonville at Haas Hall Academy, the No. 1-rated public high school in the state.
Jessica Carson – Feature Writer of Welcome To My World Of Dino – Alabama
Jessica Carson is a fun, passionate and strong-minded woman who was born and raised in Mobile Alabama. The youngest of two children, and a self-employed chef, she owns a small catering company.
When she is not catering an event, Carson loves to watch and listen to classic movies and music. Her favorite passion besides cooking, is her obsession for all things Dean Martin! Jessica will be bringing you her feature column "Welcome To My World of Dino" to NewzBreaker, which is actually the name of one of her favorite Dino albums and also a track he covered with much success.
Comments or questions are welcome.