By Jessica Carson
Today we will be talking about how Dean felt about his breakup with Jerry Lewis. First of all, Dean didn't talk about it much, but as you know, Dean loved Jerry very much. He was not attached and didn't need Jerry like Jerry needed him. Martin was 1000% his own man. Over the course of the ten years, their relationship just crumbled at the end because of Hollywood and Paramount to include, lots of other stuff. They thought Dean had no talent at all and just pushed him into the background.
He was just sick and tired of being a stooge and Jerry was not a big help at times because he was very favored by the studios who thought Jerry was the actual talent. This makes me mad that they thought such a thing and Paramount said "you can't just walk out on a multi-million-dollar contract!" Dean said, "watch me" and he turned around and walked out. He wasn't sure what he was going to do? It made him really sad and worried about his future because he wasn't in the greatest financial status, but one thing was for certain, he wasn't going to spend his life doing something he wasn't happy about or working with people that didn't appreciate him.
In an interview years later, Dean was asked what he thought about the Martin and Lewis movies? His response was they were just awful. Well, they were great for the audience, but they were just horrible because they were more Jerry's movies. Dean said, "I had nothing to do in them, but learn a few songs. I didn't really have any lines to rehearse and I played the same guy over and over in every movie. I didn't like the guy I was playing. I wanted to be a real serious actor."
He used to take acting classes that nobody knew about. Through it all Jeanne helped him in the toughest part of his life and Dean was determined to make it on his own and be successful.
But what Dean didn't know was how successful he was going to be! He even became more successful and bigger than Jerry. By the late 50s and 60s with his blockbuster movies like Rio Bravo and The Sons Of Katie Elder, The Young Lions, Matt Helm movies and his two very successful TV shows he became a superstar!
I'm very proud of him. Dean once said, "nobody expected any of this for me."
In the end Dean, had the last laugh. He showed them all just how massively talented he really was!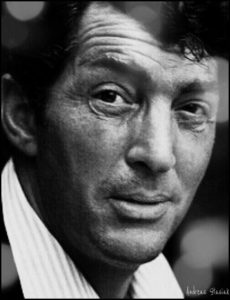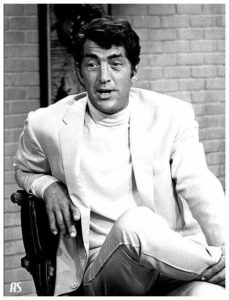 Comments or questions are welcome.