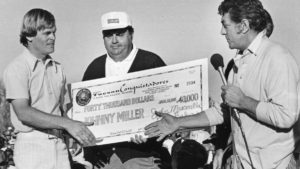 By Jessica Carson
Sit back NewzBreaker readers and let me tell you a story about Dean Martin and his love of golf. He lived to play the game, which was his greatest passion outside of his family and work. Dean always said if he wasn't an entertainer he would have been a professional golfer. He loved to practice his golf swing. Wherever he was, he would bring his golf clubs to the movie sets he was on so he could practice.
He was the most at peace with himself person I know. Dean loved solitude and being by himself on the golf course but he also loved to play with friends like Frank Sinatra who were always on the golf course together and Jerry Lewis when they were together and many others. He also played in many golf tournaments. Some were celebrity events and some were pro golfing tournaments.
He played with some of the best and biggest in the game like Arnold Palmer. Martin also had his own signature line of golf balls called Dino's. He even did commercials for them. He was a great golfer, a real pro! Dean was also the first celebrity to lend his name to the golfing tournament The Tucson Open, so it was called The Dean Martin Open when it was televised and it was held in Tucson Arizona, where he loved to play a lot at. It was such a great success. I think he was such an amazing golfer he was also in the PGA more than once and donated his winnings to his favorite charity back home in Steubenville Ohio. His love for the game of gold was limitless.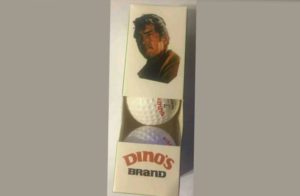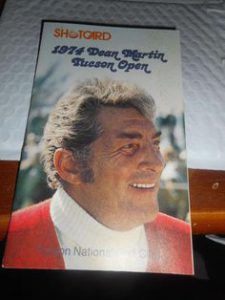 Comments or questions are welcome.