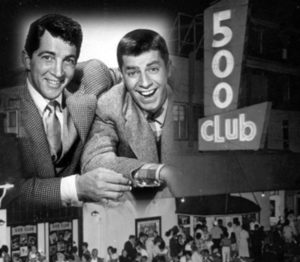 By Jessica Carson
Dean and Jerry were the very best of pals not just as a comedy team, but they were known for having the greatest same sex love story (Bromance) in Hollywood. These two guys really did love each other.  They hung out all the time when not working and so did their families, with their wives Betty and Patti being best friends as well.
The love they had for each other you can plainly see that's what made their comedy act so much better than the other comedy teams during that time because they were truly having fun cutting a fool and being crazy. Their act was never scripted and they never played to an audience, but to themselves. When they first started out nobody could tell what their act was about.
Jerry just called it tomfoolery and he said "the act really revolved around Dean because everything he did bounced off of him." They were also called the "handsome guy and the monkey". Dean was the straight man of the act and they were the talk of the town. Skinny D'amato loved them so
much he booked them for the rest of the summer at his 500 Club in Atlantic City. One day, they opened for Vivian Blaine at the 500 Club and did so well everyone wanted more and didn't want them to stop that they actually upstaged her!
The star of the show which was Vivian Blaine and the next show Skinny replaced her with were Martin and Lewis. Their billing came about because nobody was coming to see Crocetti and Levitch (Jerry's real last name). Since Jerry is the one that brought Dean into the act at the 500 Club the early posters read Lewis and Martin, but that sounds so wrong. So, Dean said "what about if we go in alphabetical order?" So, it would be Martin and Lewis, but Jerry said "L came before M!" In Dean's funny way, he said, "not if you go by first names because D comes before J!" Now we had Martin and Lewis, but Jerry was still arguing about it! Once again, Dean being Dean and a very funny man said, "so you want to call this act Dean Lewis and Jerry Martin?" They both had a good laugh about that. From then on, it was written in every contract and was never to be changed.
Martin and Lewis were born….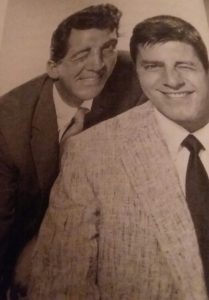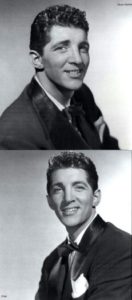 Comments or questions are welcome.