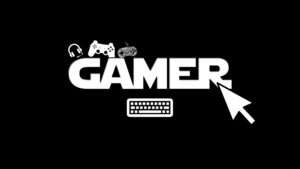 Somewhere in a dimly lit bedroom in an unassuming house on a nondescript street, there sits a hooded figure fixated on an LCD screen. Seemingly lost in a world of images, animations and fantasy action, the figure's only movements are a subtle yet constant twitching of the thumbs as they tap buttons and bring their onscreen persona to life. This, if you hadn't already guessed, is how many people imagine a "gamer" to be. However, as technology has evolved and games have become more diverse and interactive, this sheltered stereotypical figure has been forced into the sunlight and, more specifically, into the spotlight.
Gamers Go in a New Direction
According to the latest research, the games industry has changed markedly over the last few years. Indeed, even a quick look at pop culture and mainstream media suggests that games are not only the "in thing", but an integral part of everyday life. Perhaps the most obvious example of this was the Pokémon Go boom. Harnessing the power of augmented reality and building it into our mobile devices, Niantic's Android and iOS game broke a myriad of records when it was released in July 2016. From making almost $5 million in its first day to attracting 750 million downloads and 65 million active monthly users, the game was a success on virtually every level.
However, beyond its statistical prowess, the game also highlighted the shift in player demographics. Back when Mario or Doom ruled the gaming industry, the average gamer was a young male. Today, games such as Pokémon Go have made the most popular games a mainstream affair. To corroborate this trend, The Entertainment Software Association's 2016 annual report into the gaming industry shows that 63% of US households now contain at least one gamer. Of those that play games, 47% are aged between 18 and 49, with the average for males being 35 and women 44. Another interesting stat is that 41% of women now play which, if you subscribe to outdated stereotypes, is way beyond what you'd expect.
Tech Connections Have been a Game-Changer
So, if it's the case that gaming and gamers have changed, the question becomes why? One section of the gaming industry that can shed some light on this is iGaming or, as it's otherwise known, online gambling. Today, online betting sites generate $47 billion according to Statista and part of this continued growth is the industry's affinity with pop culture. For example, 32Red slot machines allow players to virtually interact with their favorite characters and storylines from Game of Thrones. What these games have beyond a standard slot is obvious when you look at their design. When reviewing Pink Casino's Genie Jackpots, the fact you can win upwards of 500,000 credits is a key selling point for diehard iGaming fans. Similarly, Mega Moolah at Simba Games is similarly appealing thanks to its record-breaking progressive jackpots, but the themes in either of these games don't hold much relevance for the average player.
Now, when you look at the Microgaming-developed Game of Thrones at sites such as 32Red Casino, you'll notice an instant connection with the theme. As well as familiar imagery from the HBO show, bonuses are built around a map of Westeros, while characters and sound effects dip in and out as you play. By tapping into something popular in mainstream culture, the developers have created a connection with players and, therefore, made the game more immersive. Indeed, this is something you'll also see in other gaming mediums. Take, for instance, live streaming. Thanks to platforms such as Twitch, we can now watch the top gamers do their thing online. Whether it's World of Warcraft or Call of Duty, the top streamers bring a human face to a virtual game.
Blurring the Lines Between Entertainment and Reality
Beyond this network, virtual reality is taking us into the future of gaming which, at its core, is based on personalization, interaction and immersion. Take one of HTC Vive's top titles, Rec Room. Like Nintendo's Wii Sports but more interactive, the game allows you to hang out with real people in a virtual world. From paintball and golf to dodgeball, the game provides an intimate experience that's almost as good, if not better, than real life. Taking this idea, we can only assume that even more people are going to connect with the gaming world over the next ten years.
As virtual reality technology allows us to replicate life in a more realistic way, the lines between entertainment and reality will slowly become blurred. When this happens, more people will want to appreciate the nuances of gaming and that, in turn, will shift the average image of a gamer. Basically, if you're a fan of gaming in today's world, the evidence suggests that you're not a geek. In fact, the opposite is now true as gamers are in the majority and, moreover, they're the ones on trend.