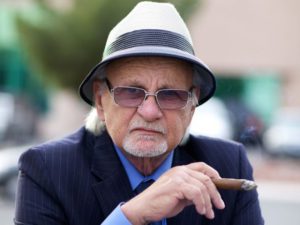 By Larry Henry
Frank Cullotta is back.
The 78-year-old former mobster announced this week on Facebook that he recently underwent major heart surgery.
Cullotta told his more than 4,000 Facebook friends that he spent three weeks in the hospital, adding that his heart now is in "great shape."
"Getting released from the hospital was like getting out from prison," the Chicago native says on Facebook.
These days Cullotta gives Mafia tours in Las Vegas and has written some books, but several decades ago he was a trusted lieutenant in Southern Nevada for his childhood pal Tony Spilotro. The volatile Spilotro was in Las Vegas to protect the Chicago Outfit's criminal interests in the desert.
Their effectiveness as underworld operatives in Las Vegas began to fade over time. In 1981, Cullotta was arrested with other members of the Hole in the Wall Gang during an attempted break-in at a Las Vegas jewelry store known then as Bertha's. A video I shot of the renamed store is on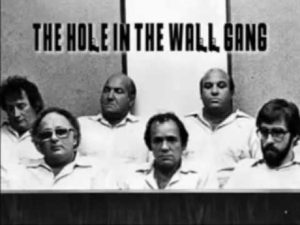 my YouTube channel. You can view it by clicking here.
The gang got its name by knocking a hole in the wall or roof of whatever place they were burglarizing to get in and out.
Spilotro was not with Cullotta and the handful of other gang members that night.
Later, after learning that the increasingly paranoid Spilotro was planning to have him killed, Cullotta became a government informant. To this day, Cullotta's detractors pop up on social media sites from time to time, criticizing him for that decision.
Spilotro's days were already numbered, though. He had angered his Chicago Mafia bosses by maintaining an unacceptably high profile in Las Vegas, even engaging in a tragic love affair with the wife of fellow Las Vegas mobster Frank "Lefty" Rosenthal.
In 1986, Spilotro finally was silenced. He and his brother were beaten to death and buried in an Indiana cornfield.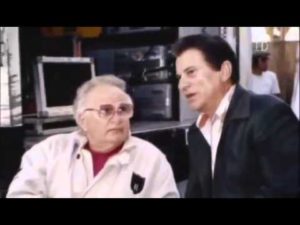 The popular 1995 movie "Casino" focused on the Spilotro era in Las Vegas.
Now Cullotta has become the go-to source for those wanting to know what life was like in the Las Vegas organized-crime world when the mob ruled the city's casinos and street rackets.
Many of the people who might have held a grudge against Cullotta are long gone. On his Facebook page this week, however, Cullotta concedes that there are some who wish he had dropped dead during his recent health scare.
"I truly understand and forgive you," he writes. "In any event I'm BACK."
Larry Henry's YouTube channel includes videos he shot of mob sites in Las Vegas, the apartment building in Santa Monica, California, where Whitey Bulger was arrested, and the remote Arkansas airport where Barry Seal transported drugs into the U.S for the Medellin Cartel. Subscribe HERE.
Comments or questions are welcome.