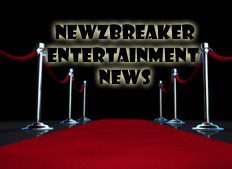 It's movies and mayhem this December on Investigation Discovery, starting with the premiere of DATING GAME KILLER on Sunday, December 3 from 8-10pm ET. Guillermo Diaz ("Scandal," "Weeds") stars in the role of, perhaps, America's most prolific serial killer, Rodney Alcala, alongside Emmy® winner Carrie Preston ("The Good Wife," "True Blood") as Carol Jensen, a mother who tirelessly seeks justice for her murdered daughter. The following week brings audiences FINAL VISION on Sunday, December 10 from 8-10pm ET, a twisted psychological thriller starring Scott Foley ("Scandal") as Jeffrey MacDonald, respected U.S. Army Green Beret doctor – and suspect in killing his wife and young children – and Dave Annable ("Heartbeat," "Brothers & Sisters") as best-selling author Joe McGinniss.
First, Guillermo Diaz transforms into the disturbing role of Rodney Alcala, a man with a near-genius IQ whose charm and smooth talking ability landed him an appearance as a contestant in 1978 on the popular television show, "The Dating Game" – and, subsequently, a place in history as one of America's most prolific serial killers. Alcala preyed on young attractive women, luring them by claiming he was a professional photographer who wanted to enter their photos in a contest. While the precise victim count remains unknown, Alcala is thought to have killed as many as 130 women and children before he was finally captured in 1980. Chronicling the depth of lives impacted by murder, DATING GAME KILLER charts Alcala's reign of terror while following the gut-wrenching journey of Preston's Carol Jensen, a mother forever and tragically impacted by the collateral damage of Alcala's evil. Audiences also follow Det. Jim Hamill (Robert Knepper, "Prison Break") and his partner Greg Ryan (Matt Barr, "Hatfields & McCoys") on their relentless mission to put Alcala behind bars, and the plight of Alcala's mother Anna (Alma Martinez, "The Bridge") as she comes to the realization that her own son may be a mass murderer. From Thinkfactory Media, DATING GAME KILLER will premiere on Sunday, December 3 from 8-10pm ET on Investigation Discovery, immediately followed by a premiere of THE TRUE STORY OF THE DATING GAME KILLER (wt) at 10/9c.
Then, Investigation Discovery doubles down on mayhem and mystery with the premiere of Lincoln Square Productions' FINAL VISION on Sunday, December 10 from 8-10pm ET, A true-crime drama based on the longest running criminal case in U.S. history, FINAL VISION is the story of Jeffrey MacDonald (Foley), a handsome, Ivy League-educated U.S. Army Green Beret doctor, who was convicted of brutally murdering his pregnant wife and two young daughters in the middle of the night. FINAL VISION is told through the eyes of best-selling author Joe McGinniss (Annable), who was approached by MacDonald to write a book about his personal nightmare as he was about to go to trial. Beginning as a story about an innocent man being railroaded by a flawed legal system, FINAL VISION takes viewers through a twisted psychological thriller that exposes a far more sinister man behind the charming and heroic façade MacDonald portrays. Immediately following FINAL VISION will be an enhanced encore of JEFFREY MACDONALD: PEOPLE MAGAZINE INVESTIGATES at 10/9c.
"As the #1 network for true-crime programming, we are constantly looking for ways to expand our offerings, and I cannot think of a better gift to our devoted fans than telling these intricate and intense iconic murder mysteries cases – both of which played out over several years – as fully scripted movies, starring a well-recognized cast of actors that viewers of popular TV series know and love," said Henry Schleiff, Group President of Investigation Discovery, American Heroes Channel, and Destination America. "Both DATING GAME KILLER and FINAL VISION portray the dramatic high-stakes of mystery, suspense and gripping emotion that are the pillars of ID's success and, accordingly, we are thrilled to welcome Guillermo, Carrie, Scott and Dave to our Investigation Discovery family as they channel these complex characters."