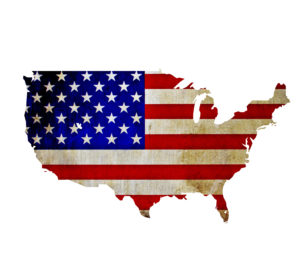 By Katrina Broner
"Good morn or evening friends.
Here's your friendly announcer…
I have serious news to pass on to everybody.
What I'm about to say,
Could mean the world's disaster,
Could change your joy and laughter to tears and pain…It's that
Love's in need of love today."
-Stevie Wonder
How strange that such a wonderful song written well before I was born is still relevant today, sometimes that is the unfortunate magic of music. My own daughter is 11 now and I laughed when I played it for her. She knew it was Stevie but thought that song just came out for the victims of the shootings, that is the amazing magic of music. I sadly, told her it's not new but in her short time we have gone from some form of positive to undeniable negative.
From a president that encouraged everyone to love your neighbor, work together, show some basic human decency to now a wreckless human being that would rather have us fear and hate one another. In my adult life, I have long understood that the plan of the powers that be is to "Divide and Conquer." We divide ourselves every time we label each other as the media tells us, sometimes finding the simplest things intolerable. While we are busy finding reasons to separate, they are busy writing laws, staging massacres and controlling the media to conquer us and take our basic freedoms. They're just waiting for us to kill each other so they can "save us from ourselves." Some people will read this and say "Katrina, you're crazy!"
Yes, I am…
But I challenge you to be observant for a week or two, count and research how many labels you encounter. Then write down your own labels and see how much love you may or may not be limiting, see how many are really true. Find out how many of them are nonsense and in a life or death situation, it would not matter.
I'm sensitive too. Looking at the craziness that continues to unfold between Mother Nature and our political climate, it's hard to fight back tears. The most common thing I hear now is that people feel helpless, they keep asking, "What can I do?" Much respect to the ones that are out there protesting and fighting the good fight. Thing is not everyone indulges in political debate and social activism but that doesn't mean there's nothing to be done. Do what you can right where you're at.
As Stevie said, "Love is in need of Love. The song continues saying, "Don't delay! Send yours in right away. Hate's goin' round, breaking many hearts. Stop it please, before it's gone too far!"
Kindness, which is Love, is something each and every one of us can do. Every person, every action has a ripple effect and your one act of kindness has the potential to ripple into hundreds and thousands more.
So, I challenge my neighbors to be vigilant and carry out as many Random Acts Of Kindness as possible! There are simple things like the compliments you only think as you go about your day. Say it out loud to that person instead. Leave a random positive quote or thank you note the next time you're out to eat. Pay for someone in line with you. Step outside of your comfort zone in respect and get to know people whose pursuit of happiness in this country is a bit different than yours.
For those of us a little more bold, I dare you to start saying "I Love You" to people every chance you get. Don't assume anything, don't be picky.
Just do it…
I saw this idea on social media and thought the guys were crazy, it had to be a setup. You can't just tell random strangers you love them! I tried it. Turns out you really can! And more often than not, they really do say it back! And sometimes you really do get a big smile and a hug!
Gasp!
Love is in need of love and this is crazy enough, it just might work, especially right now. Our country is not perfect but a little dignity, love and respect can make a huge difference.
I would love to hear about your Random Acts Of Kindness and experiences by using the form box below and emailing me them. I will share them to serve as inspiration for others as often as I can.
Go Be Kind!
Until Next Time, Stay Awesome.
To see more of Katrina's writing follow the TrinityLife and shop at her online company 2Key Creations.
Comments or questions are welcome.