Loading ...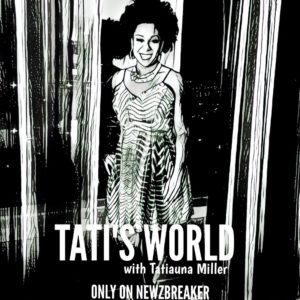 By Tatiauna Miller
I have fond memories of my dad and me watching boxing on the weekends when I was younger. We'd watch old fights and new ones, compare our favorite boxers and discuss the different fighting styles. Back then, my father would watch them all, he had favorites in every weight class, but I preferred to watch the smaller faster guys because it made for a more interesting fight. As I grew up, I started watching less Boxing and more of the UFC because I saw how crooked the sport was becoming. I remember feeling dissatisfied after each fight, even the great boxers were disappointing. I remember feeling so upset with Mike Tyson after the "Ear" incident, or the Mayweather, JR. sucker punch to Victor Ortiz, that shit still pisses me off! All that drama in the ring and out, sullied the excitement of the sport for me. If I wanted to watch drama with a side of fighting, I could just watch the WWE or Jerry Springer.
With the emergence of some great fighters like Anthony Joshua, Andre Ward, Canelo Alvarez and Gennady "GGG" Golovkin, I've been paying more attention to the sport. So, after that "Money Grab" everyone was talking about a few weeks ago between Floyd Mayweather, JR. and Conor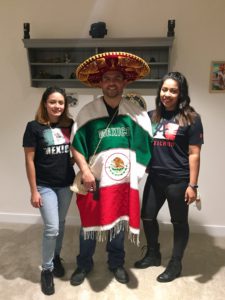 McGregor, I was waiting for a real fight! My wish was granted with the Canelo Alvarez and "GGG" last weekend.
With this fight being between two of my favorite guys, I had to choose a winner. I thought about each boxer; Canelo he's a strong and determined boxer, who impresses me every time he fights. Canelo just continues to improve and gain more weapons in his repertoire, which makes for an exciting match every time. "GGG" is exciting to me, he's that wild card. He's confident in his abilities and he just wants to fight. He's going to give 100%, win or lose and he's not afraid of getting hit. That's scary for his opponent, he's going to absorb all those punches and keep swinging. I knew that "GGG" is not as polished as Canelo and he's about 8 years older, that would put him at a disadvantage but I felt like "GGG" was going to win. I was so confident in my prediction I announced to everyone that would listen "GGG" was going to win it, 12 rounds with a decision. I knew they couldn't knock each other out but someone was going to out box the other and I knew it was "GGG."
Last Saturday I attended a fight party with a few of my close friends. The majority of the people attending the party where Canelo fans, with a few on the fence that just wanted to see a REAL fight. Some of the partygoers had on Mexico tee shirts, I was like damn I need a Kazakhstan shirt! I did go to Burlington looking for one, like if this shirt was anywhere it would be at Burlington! The homeowners are Mexican, so they brought out all their Mexican gear, they had ponchos, sombreros, Snake Tequila and we even had tacos. I mean real tacos though, not that Texmex garbage. After all that I told them proudly who I was going for, they laughed and politely told me Canelo was going to knock "GGG" out in the later rounds. I jokingly told my friends this fight is going to be a sequel, a money maker round 2 for Golden Boy. I blabbed about how greedy De La Hoya and Mayweather, JR. were killing the game. I've always felt Golden Boy Promotions especially looked at his boxers as fighting bags of money.
As the fight started Canelo came out with some hard shots, he was looking good! Everyone in the room was cheering and giving me the side eye. I was clapping and cheering but I knew that "GGG" likes to feel the punches and he excels under pressure. Canelo and "GGG" were shit talking and head nodding but I knew they were going to go the full 12 rounds. I started to hear a few Canelo fans switching teams and making bets, nope too late! As the fight wore on, I couldn't sit still it was too exciting for me. Even though the tied had changed to "GGG", we all cheered because we were just happy to see a competitive and exciting fight. Again, I jokingly told them not to worry because this is a sequel fight if "GGG won", Canelo has another chance.
The last few rounds I started to sweat for another reason, I kept thinking about the decision. I knew that the decision was going to be tough. I started to worry more about the judges and not the fight hoping they wouldn't screw it up! Well, they screwed it up and turned this amazing fight into a draw! I felt like they robbed "GGG" and disrespected these two competitors. This stinks of corruption and I'm reminded that quickly why I stopped watching boxing. I can imagine how these two men felt, they gave their hearts for the fans and this fight and they get a draw! I heard the judge was disciplined after Saturday's bad call, I hope she got banned. Guarantee I'll be watching Canelo/"GGG" II because I know it will be even better but that will probably be the last boxing match for a while.
Thanks again for giving me your time! Have a beautiful day, laugh more and live more.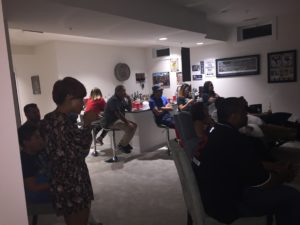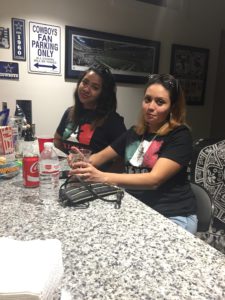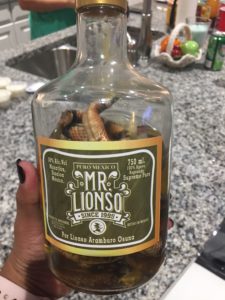 Comments or questions are welcome.