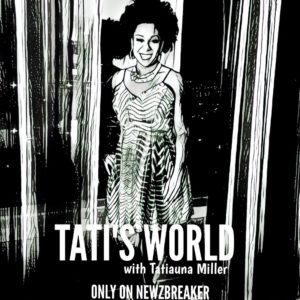 By Tatiauna Miller
In February of this year, my daughter's father lost his life to depression. Having to come home and tell my 7 year old daughter, that her father died was the most difficult thing I've had to do in my life. It's one of those moments that will stay with me forever. I can't forget seeing the shock and grief on her face and feeling her little body shack with the force of her tears as I held her. I remember feeling so much sadness, anger and helplessness, just wishing I could bring him back for her.
My Ex and I had many disagreements and disappointments, but he was always a good person. When he passed people that knew our history asked me if I was sad?
I remember feeling shocked, that someone would even ask me that. Of course, I was sad and at times I'm still sad! I'm sad for myself, but I'm also sad for my daughter. All I see is her birthdays, holidays and major milestones that he's going to miss. One day she asked me "Who was going to walk her down the aisle?" That one question broke my heart all over again!
When people die you can't help, but recall the last time you saw or spoke to that person. Some people feel remorse over the last conversation, they ask themselves "I wish I would've told them how I felt, or I wish I said more." I remember my last conversation with him and I can honestly say that I told him everything I wanted to say and should've said in that situation. I remember discussing depression, health and mortality with him, I even foretold me breaking the news to my daughter about his death. Usually, I enjoy gloating when I'm right about something, but this time I wish I was wrong.
It's been about 6 months since he passed and this "Grief Thing" has been a rollercoaster of emotion. No one is really prepared to grieve and we all grieve differently. I'm an "angry" griever. I'm pissed that he died and nothing I could've said and done can change that. I struggle with rage and tears every time I comfort my daughter. My daughter is a "bottled up" griever, I know she doesn't want to upset me so she holds her grief in and only shows her emotions when the feelings get too much. I know a few people struggle with "guilty" grief. They ask themselves what more could they have done? I see people that reach out for connections when someone dies, they have dreams and see apparitions and messages from the dead. My assumption is grief is a difficult thing for the brain to process. Grief makes us do things we wouldn't normally do or change how we feel about certain situations. Grief makes us reevaluate our goals and purpose in life. In short, grief can really change a person's mental composition.
I wish I had advice for people struggling with grief and maybe I do. I would tell you that it's normal to go through an array of emotions and to recognize that not everyone grieves the same. Cherish the memories both good and bad because you're lucky to have them.
Thanks for allowing me to share a piece of myself and help me through this process by giving me your time.
Have a beautiful day, laugh more and live more because tomorrow is not promised…
Comments or questions are welcome.