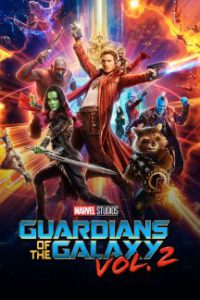 By S. Michael Simms
Just finished another semester of grownup school and couldn't think of a better way to relax during the weekend than checking out the most anticipated Marvel sequel of the year: GUARDIANS OF THE GALAXY Vol. 2.
GOTG2 is, in a word, friggin' awesome (okay, two words). Everything you could ask for in a Marvel movie, or indeed any kind of space opera/SciFi action flick. Mostly you're just gonna have your friggin' mind blown by how stunning the FX are. We haven't seen any this good since Avatar. Truly breathtaking, I tell you!
And trust me, TRUST me, it's totally worth the extra five bucks to see it on a ginormous, bright, 50 foot screen in 3D. The IMAX formatted scenes look incredible with the extra height. The backgrounds pop unlike anything since, again the comparison (but hey, it was groundbreaking even if the plot sucked), Avatar. It's a truly immersive experience.
Just like in the first movie which was a surprise smash success, the music choices are straight out of the classic rock goodness we've come to associate with Starlord's hilarious badassery. Fleetwood Mac's "The Chain' particularly stood out as a solid, rousing accompaniment to some of the more exciting action. There's also a tongue-in-cheek discussion about Looking Glass's "Brandy" (you're a fine girl) as well as several other well-placed rockers.
James Gunn needs to keep directing the Guardians franchise till people get sick of it (which is gonna be a long time – there's nothing else out there like it, and people are eating it up), then maybe Disney can let him take over whatever huge studio project they take on next. With Marvel and Star Wars both in the bag, can My Little Pony be very far behind?
So get out there and see this thing. Seriously. And as always, you're welcome.
Comments or questions are welcome.