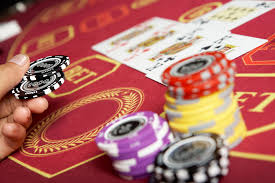 Humans have always played games. The much-loved games we played in antiquity have followed us down the ages, with relatively few changes along the way – at least until we entered the digital age and the internet came along. Here we take a closer look at baccarat and chess, two very different retro games that are garnering the support of a whole new audience, thanks to the inventive use of some very modern technologies.
The Franco-Italian War, in common with most struggles of the period, didn't bring much to alleviate the travails of the human condition, but one positive thing it did lead to was the introduction of a new card game to the fashionable parlors of continental Europe. Weary French soldiers who had served Charles VIII in the expansionist conflict of the late 15th century brought back with them a new game, acquired in Italy and made popular in the barracks and bivouacs of the fighting forces of both sides.
Originally termed Baccara, the name itself is of unclear origin, although it may pertain to a French town of the time, later renowned for its glass-making industry. Baccarat is a perennially popular casino game that comes in three varieties: chemin de fer (or chemmy), baccarat banque, and punto banco, also called 'North American baccarat'. The rules for each may appear daunting at first, but are quickly picked up after playing a few hands.
All variants share a similar principle, whereby the player compares score-point cards against the hand of the banker and anyone else at the table. Punto banco is a game of chance only; the other two blend fortune and skill of card selection.
A staple game of modern casinos, and often allotted a separate gaming room for the occasion, baccarat has seen a recent rise in popularity due to the advent of the internet. Today, most of the major iGaming hubs host online baccarat games, where wagers can be staked in the virtual form of Bitcoin as well as conventional paper-backed currencies.
Checking in with chess
The ancient and venerable game of chess needs little by way of introduction. Enjoyed by many yet mastered by few, the established rules of chess make for complex strategy ploys, with grandmasters accustomed to thinking many moves ahead of the game they are playing. Chess is thought to have originated in seventh-century India, but no-one knows for sure.
What can be asserted with greater confidence is that chess is played all over the world, and often favored by the kind of minds that find themselves drawn to computing. As such, chess computers were amongst the first pieces of chip-based technology to find their way into our homes, and even the basic chess computer of the late '80s will play a mean game at its highest setting.
When world chess champion Gary Kasparov fell to the machinations of IBM's Deep Blue computer in a well-publicized 1997 match, the more pessimistic of commentators noted with some satisfaction that the era of human supremacy was over – the machines were winning. But if we fast forward to today, these predictions have resolutely failed to come to pass. Rather than computers killing competitive chess off, the digital age has brought new players to the fold and in a manner that could never have been anticipated. Modern smartphones and Wi-Fi networks mean more people than ever before now play chess on their devices, and against people they are never likely to meet, on the other side of the world.
A nod to the future
A comeback may not be the best phrasing to cover what's happening here. Perhaps it is better to say that neither of these games ever really went away – they endured, through long years of use, and have adjusted to the future in a way that is set to keep them in play for many generations to come.