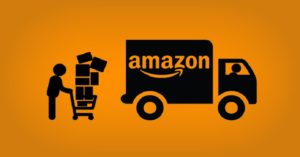 By S. Michael Simms
The sun kisses the morning sky,
The bird kisses the butterfly,
The dew kisses the morning grass,
And all of you can kiss my…- Popular Bathroom Graffiti (circa 1975)
Yes, spring has sprung dear friends, which means it's time to break out those mowers, edgers, and hedgers once again – or pay somebody else to do it. This year I've decided to bite the bullet and do it myself; not that I had much choice, since all the kids willing to suffer through my fast-growing, crabgrass riddled ¼ acre corner lot for what I'm willing to pay have all moved or gone off to college.
If you're anything like me, you hate mowing, but since I'm surrounded on three sides by retirees, it's an imperative. These folks have way too much time on their hands, so when they're not pimping out their perfect landscapes like Mr. Miyagi's yard in The Karate Kid, they're calling the city to complain about mine. What? So my kids like dandelions!
To make matters worse, the push mower I inherited from my grandfather-in-law has finally sputtered out, and the rust-bucket of a rider that my father-in-law gifted us back in 2004 has gone kaput. Time for a new mower then, but I'm a busy guy on a tight budget. I don't have time to shop around. Still, I gotta get it done now 'cause people are starting to drive by and yell, "Mow your lawn, douchebag!"
What to do? Not to worry, paisanos! If you find yourselves in a similar predicament, as apparently thousands of others have, do what I do for just about every other purchasing need― from last minute gifts (even gift cards to other stores!), to household needs, to personal memorabilia and book collecting: AMAZON, baby!
What don't they have, seriously? I've seen everything from pancake mix to sex toys on there. I ordered all my college books through them (handy, since students also get half off annual membership); they always have a great selection of movies (it's where I first saw Rockula!), books, audiobooks, and music. Toilet paper? Oh yeah.
So I figured, why not? I researched the most popular mowers on Amazon and settled on the Greenworks 10 Amp 16-Inch Corded Lawn Mower for $169.99 ($120.68 and free shipping with Prime!) which arrived two days later. It looked like a toy, and my wife made fun of me for ordering it, certain that our lawn would kill it after one pass-through.
Ha! I showed her! This thing is a champ! I mean, yeah, it's not the manliest looking machine on the block, but I will tell you what: For the money you're not gonna find any better without taking your chances on a lemon from Craigslist or a pawn shop in the hood. I assembled it in less than two minutes, and I am about as handy as an epileptic toddler (no offense to epileptic toddlers). I dragged out my two hundred feet of extension cord, plugged it in, and in just under two hours I had finished the bulk of it.
Took longer than I thought, but when I started to think of how much money I'll be saving on gasoline and hiring someone else to cut it, and then when I thought of how much better it is for the environment and how I'll be getting some much needed exercise, I didn't mind so much. Plus my wife agreed to make me a meal each time I mow the lawn. I got the better end of that bargain, believe me.
One of the best things is that it gives me a chance to listen to my favorite podcasts and gather my thoughts for my next Newzbreaker.com (The Only News Source!) article. And what is next up? I'll be starting a three part review series on a few of the less talked about Italian gangster movies that I think deserve more exposure.
Till then, "Mow your lawn, douchebag!"
Comments or questions are welcome.