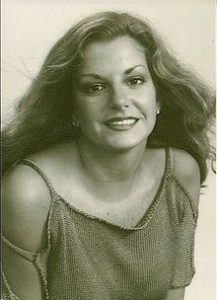 By Marla Eggar
The perception of beauty is subjective but anyone who tries to tell you that Theresa Ferrara wasn't beautiful was either death, dumb or blind. Theresa was a New York Italian, born in South Ozone Park, Queens and an aspiring model and actress. However, I guess you could say her side gig was working with the Lucchese crime family selling small quantities of coca (cocaine) and ludes (quaaludes) to mobsters in the Lucchese family including Tommy DeSimone.
She eventually opened a beauty salon (allegedly mob-funded ) in Long Island which also served as a front to sell drugs. Now before you start thinking that Theresa was a "good girl gone bad" think again. She was no stranger to the mob life. Truth be told, she was related to Carlos Marcello, the mob boss in New Orleans, so I guess you can say she was born with a "boss" mentality but she did make some crucial mistakes along the way.
First, she mixed business with pleasure by falling and starting a intimate fling with (a married) Tommy DeSimone. Second, she got busted selling to an undercover and instead of owning up to her faults she made her third mistake by becoming an informant. Now apparently, she felt larger than life by having the FBI in her back pocket. That's the only reason I can imagine why she (supposedly) pulled her next couple of moves. It's alleged that she and an associate try to cheat the Lucchese Family out of some coca.
That's like signing your own death certificate. It would've been safer to take marital advice from OJ Simpson then trying to steal from the mob. Then, she was suspected of taking money from the Lufthansa heist. The very fact that she knew about the heist put her life in jeopardy. In time, people in the family (Lucchese) started to become apprehensive about Lil Ms. Sunshine.
After that, it didn't take long for Theresa to get that phone call, the kind you never come back from! Part of her body was found floating in New Jersey's Toms River. She was briefly portrayed in the movie Goodfellas as Tommy's girl Theresa, but the actor didn't do her justice at all. I guess her true story can be characterized as a beautiful girl who fell in love with a man's world and met a gruesome end.
Comments or questions are welcome.