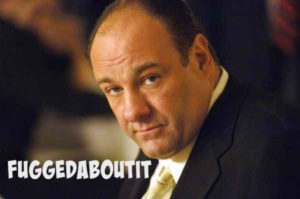 By S. Michael Simms
For decades we white people (I'm white so I'm allowed to pick on them a bit) have appropriated other cultures for the purpose of fetishizing our products. We've got a whole happy family of culture-appropriated goodies ranging from "Mammy" brand oranges, to Uncle Ben's rice, to the "Happy Negro" on Cream of Wheat, to perhaps the most famous of them all, Aunt Jemima syrup.
We like to think that after the civil rights movement things like cultural appropriation don't exist anymore, and even if they do it's only far left nut jobs in safe spaces that believe it. And since they don't use black folks to brand products any more, the worst is over, right?
Maybe. But cultural appropriation, which itself may be a mild form of racism but not always, doesn't just apply to black folks. Witness the new video from Subway:

Okay, so they made Italians seem dumb. Okay, so they may have leaned into a couple of stereotypes: The old Italian mother doing laundry at the window, Lou Ferrigno's son dressed like a reject from Jersey Shore, and of course the old standby – a Tony Soprano clone to sit uncomfortably close to "Frankie", the protagonist of the commercial. You're probably thinking "so what"? But what I want to know is…
…where the hell does Subway get off trying to use Italian heritage to peddle their lousy subs? And as a guy who worked at WaWa in New Jersey for years making the highest quality hoagies on the East Coast (debatable – know a better sub shop? Contact me!) I know my subs. Look, slapping a little bit of capicola, salami, and pepperoni between two pieces of bread doesn't make it an "Italian" sub.
You wanna see an Italian sub? The real deal? You go to Italy. Or you go to a New York deli. The lady in the commercial was saying "That's a lot of meat on that sub". Bullshih-tzu. If you're gonna appropriate an entire culture to sell goods, at least start selling some goods worthy of the name "Italian". Subway makes the worst subs with the least meat of any of the chains. Matter of fact, we may have to do an experiment in a future article and compare these subs. Feel free to email me your suggestions! Just use the "contact" field below.
Ciao for now!
Comments or questions are welcome.