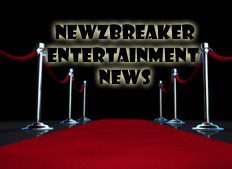 By S. Michael Simms
Ever wonder why video streaming services like Netflix, Amazon, and Hulu stock up their online catalogs with so many movies you've never seen or even heard of, let alone considered gambling on whether or not you're going to wind up mourning 90 minutes of your life that you will never, ever get back after the end credits start rolling past your sorry excuse for a glazed-eyed existence at three in the morning? Come on, you know you have – mediocre movies are the new infomercial. Get some sleep already!
Vudu notwithstanding, the majority of these services aren't particularly known for new releases – most cable and satellite providers now have video on demand for that. But honestly, how many subscribers are they looking to pick up with five (and counting) Sharknados and a slew of instantly forgettable Mary Kate & Ashley Olsen kid detective movies from the 90's anyway? Yet the big guns keep streaming those and similar fare out to us, and clearly it hasn't held them back. What gives?
Well, besides the fact that such wastes of celluloid have undoubtedly cheaper usage licenses, there remains the underlying truth that those willing to pay the annual fee for multiple video streaming services rather than just grabbing Redbox or clicking on demand may actually be looking for "B-Side" stuff that initially flopped but has since either attained cult status or is just quirky enough to provide at least some semblance of actual entertainment value despite obvious shortcomings.
To these subscribers, it may be worth wading through a lot of the dreck to get to that holy grail of schlocksterpiece magic for their own custom MST3K experience or rarer still, a truly well-made movie that just slipped through the cracks somehow. Who knows? Maybe the next Troll 2 or Napoleon Dynamite is nestled somewhere comfortably on your Roku between yet another poorly-produced conspiracy theory documentary and a Paulie Shore movie, just waiting to be discovered. Rockula, now streaming on Amazon Prime (or YouTube if you can handle VHS quality picture and sound) could very well be such a contender.
The genre of Horror Movie Musical (if you don't count mainstream Broadway rehashes like Andrew Lloyd Webber's timeless Phantom of the Opera or the darkly hilarious Sweeney Todd) is so specialized that you could reasonably consider yourself an industry trivia pro if you can rattle off more than a handful of titles off the top of your head. So before explaining why Rockula is worth watching not just once but many times, let's first take a look at some of its contemporaries.
Of course everyone has heard of The Rocky Horror Picture Show (the original 1975 classic with Tim Curry, not the TV remake debacle that was recently flipped past on small screens across the country in the middle of the first act). There are still theaters in nearly every major city that have regular midnight showings, and graying folks who were cosplaying way before it was called cosplay still break out (and break out of) their fishnets, brassieres, top hats and bald caps for the occasion in droves; like an "unkindness" of ravens, such a group of these uber-nerds could properly be called a "riffraff" of Rocky Horror fans.
Lesser known but just as good if not better in terms of musicality and a story to die for (literally) is 1974's Brian DePalma and Paul "Rainbow Connection" Williams vehicle Phantom of the Paradise, starring the lovely, Karen Carpenter-esque Jessica Harper who went on to grace Dario Argento's arguably best film Suspiria as well as the sequel to Rocky Horror, 1981's Shock Treatment. POTP broke even at the box office, but oddly enough became a huge phenomenon in parts of France and Canada, especially in Winnipeg where annual conventions are held featuring stars from the film. Williams got an Oscar nod for the soundtrack, and of course DePalma got to go on to make Carrie, Dressed to Kill, and The Untouchables.
The 80's had little other subgenre material to offer after Hollywood began to steer away from musicals for a while, but still worth noting are Little Shop of Horrors (1986, itself a musical remake of a 1960 B-movie starring Jack Nicholson) with Rick Moranis, Bill Murray, and Steve Martin, which any college theater group worth its salt has done a production of at some point; and the truly bizarre black & white indie film The Forbidden Zone (1980), starring Herve Villechaize from Fantasy Island as the evil horny midget king Fausto, and the incomparable Susan Tyrrell (more on her later) as his overbearing, ample bosomed wife.
If you like oversexed quirk and love the idea of 40's swing commingled with 80's new wave (Danny Elfman, still with Weird Science pop hit makers Oingo Boingo at the time and eight years away from his groundbreaking Batman soundtrack, plays The Devil and gives an incredible alternate rendition of Cab Calloway's "Minnie the Moocher"), Zone may be right up your alley. https://www.youtube.com/watch?v=dgGQ4kRBPtU (nipple warning)
The 90's was such an awful time for movies in general that it's hard to imagine the decade producing anything worth watching in an already rarely worth watching genre, but Danny Elfman again rose to the challenge, this time with Tim Burton's hugely successful 1993 stop-motion musical, The Nightmare Before Christmas. Twelve years later the same team produced The Corpse Bride, and there hasn't really been another in the genre since (feel free to correct the author if that's incorrect).
At this point it may be worth mentioning how incestuous this genre/subgenre tends to be. Starting with Phantom of the Paradise, we have Jessica Harper who winds up in the Rocky Horror sequel (also around the same time landing a small but important role in Pennies from Heaven with Little Shop's Steve Martin and a dancing Christopher Walken who would later do Batman Returns and The Legend of Sleepy Hollow with Burton and Johnny Depp). We then have the Elfman family producing and performing in The Forbidden Zone with Tyrell. Then Elfman's many collaborations with Tim Burton begin some years later, including Ed Wood with Bill Murray and Johnny Depp, Big Top Pewee (starring the aforementioned Susan Tyrrell as "Midge"), and of course Batman and Mars Attacks, both with original Little Shop actor Jack Nicholson. Keeping up so far?
Now let's add Rockula to the mix. Rockula was released in 1990 and stars Dean Cameron and Tawny Fere (now Tawny Ellis). Cameron had already established himself as a highly talented funnyman in buddy comedies like Ski School, and Fere though unknown at the time was drop dead gorgeous and had played the title character in Richard Marx's video for the top ten hit Angelia. The movie also stars…Susan Tyrrell, as well as Bo Diddley (yes, BO FRICKIN' DIDDLEY!), Toni Basil (yes, "Hey Mickey you're so fine" Toni Basil!) and perhaps most eclectically of all, Thomas Dolby (yes, "She Blinded Me with Science" and TED conference music director Thomas Dolby!) as the main villain, Stanley. Ms. Basil, still looking amazing in her 40's at the time, has some incredible dance numbers and probably the best musical number in the entire film, though Dolby's "Budapest by Blimp" off his third album gives her a run for her money. https://www.youtube.com/watch?v=JEVO2LutqqY
Just to add icing to the cake, a couple of years later Ms. Basil did the choreography for the Ed Wood soundtrack music video featuring Burton's then main squeeze Lisa Marie who played Vampira in the film. Ed Wood himself, Johnny Depp had already met and befriended Susan Tyrrell with whom he'd starred in the 1990 teen musical comedy Cry-Baby, and some years later after she contracted a rare and debilitating blood disease, Depp threw a star-studded Hollywood benefit for her to raise money for medical bills, helping extend the Oscar nominated actress's life another 12 years.
So we now know: Horror musical comedy movie performers are one big happy family. But you still don't know why you should watch Rockula? If all that wasn't enough for you to add it to your must-see list and leave it stickied there for a month or two, also please realize that it stars "Visiting Kids", one of the most bizarre, perversely hokey acts to show up on the late 80's neo-punk scene. It's also got the little African-American dwarf guy from Bad Santa, Me, Myself, & Irene, and Oz the Great & Powerful, but most importantly it's got the most ridiculously contrived plot ever devised that will keep you scratching your head and wondering why you can't stop watching well into the third and fourth viewing. The music is all over the place, from some pretty badass shredding by Diddley to some truly awful pre-Vanilla-Ice rapping from Cameron during the "Rapula" number; but if you aren't utterly charmed by Cameron and Fere's power ballad duet or Dolby's casket dealership commercials for "Stanley's Death Park", as well as a dozen other little things that you will find yourself thinking about long after your virgin viewing, you are either some kind of soulless vampire yourself, or you just need to relax a little and let it happen.
Rockula truly defies description, but once seen cannot be unseen, and that's a good thing. Trust me, if you have any appreciation at all for the absurd, you'll thank me for the recommendation. You're welcome!
Comments or questions are welcome.