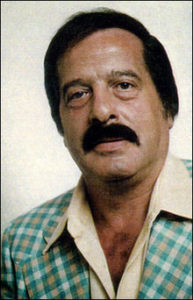 By Marla Eggar
Everyone knows the mob thrived during the prohibition era. What you might not know is how the Klan was a huge supporter of prohibition but for all the wrong reasons. You see, prohibition was seen as an immigrant entity. At the time, most beer breweries where owned by Germans. The way the Klan figured it would get rid of alcohol is you get rid of the problem. Which of course would be the influx of immigrants entering the US. What these retarded hicks didn't realize is that it had the opposite effect. Italian, Jewish and Irish gangs came together to form their own organized crews to make a profit.
From this unity, one ethnic group emerged as an everlasting powerhouse in the underworld, the Mafia. As if that wasn't bad enough as time went on the 1960s came around along with it racial tensions. Not only did the Klan have a hard-on for the mob but then Hollywood had the nerve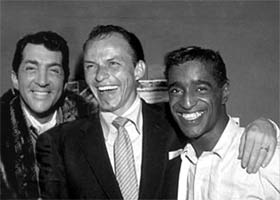 to come along bringing together one of the most memorable groups of all time "The Rat Pack". The founder of the group was an on-screen gangster by the name of Humphrey Bogart. Basically, what you have here is a group of drinking buddies that's composed of Italian Catholic's, Blacks and Jews and the icing on the cake was a Black Jew – talk about a motley crew. The Rat Pack represented everything the Klan saw as wrong in America. Now if I was a betting girl I would say things just couldn't get any worse for the Klan at this stage of the game, right?
Wrong! Like most Jethro Bodine Rednecks the Klan down South decided they weren't going to take this lying down. They actually prefer taking it standing over a barrel– a scene straight out of Deliverance, but I digress. One of their biggest mistakes came when three civil rights activists came up missing during the summer of 1964. According to Schiro and other sources, FBI field agents recruited Gregory Scarpa, SR. a capo and hit man for the Colombo Crime Family, to come to Mississippi to help them find missing civil rights workers Andrew Goodman, James Chaney and Michael Schwerner.
Everyone knew the three men had been murdered, but could not find their bodies. The plan was to unleash the beast in Scarpa, SR. and allow him to use illegal interrogation techniques (translation beat rednecks like runaway slaves) to gain information. Once Scarpa, SR. arrived in Mississippi, he was provided with a gun and money to pay for information. Scarpa, SR. allegedly kidnapped a piece of shit inbreed TV salesman by the name of Lawrence Byrd and took him to a local Army base. There, Scarpa, SR. severely beat Byrd and gave him something other than Copenhagen to chew on…
Scarpa, SR. stuck a gun barrel down his throat (which he probably liked). After having the cowboy shit beat out of him, Byrd finally revealed to Scarpa, SR. the location of the civil rights workers' bodies. As a result, 19 men were eventually found guilty making it the first time in Mississippi history members of the Klan were held accountable for civil rights violations.
Comments or questions are welcome.