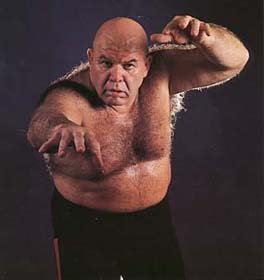 By Kristi O'Toole
Steele was a professional wrestler from 1967 to 1988 and was best known for his "Flying Hammerlock" move and his cave man image in the ring. With his wild man personality, he would tear up the turnbuckle with his teeth and use the stuffing as a weapon. Steele fast became one of the most recognizable faces of professional wrestling during its heyday in the 1980s. He was inducted into the WWE Hall of Fame in 1995.
NewzBreaker extends our condolences to the Steele Family in their time of grief.
When Kristi isn't writing for NewzBreaker, she writes supernatural suspense novels having three currently published. If you would like to check out any of her books they can be found online and at other major retailers like Books a Million and Amazon. Never one to rest, she also paints/designs shoes and items for the home. Check out her eBay store, Watered Down Vodka and her FB page.
Comments or questions are welcome.