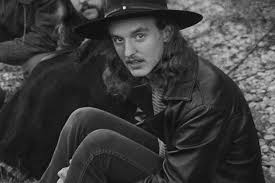 By Kristi O'Toole
The horrific scene was witnessed by his artist wife of 25 years. Butch Trucks suffered a gunshot wound to the head and died Tuesday in his waterfront condo in West Palm Beach, Florida at the age of 69. A woman caller who is unidentified on the transcript but described as 'hysterical' dialed 911 at 6:02 p.m.
The dispatcher noted his wife Melinda witnessed Trucks pulling the trigger. Although he was breathing when police arrive, Trucks expired seconds later.
Palm Beach County court records show Trucks appeared to be wrestling with financial problems. In 2011, Trucks had to sell his prized home in Palm Beach for $2 million when it was possibly worth twice as much to pay off a $800,000 mortgage. Last year, the IRS filed two liens against the condo to force Trucks to pay additional taxes for 2013 and 2014 for a total of more than $540,000
He was considered by Rolling Stone magazine as one of the top 10 drummers in rock history.
NewzBreaker extends our condolences to the Trucks Family in their time of grief.
When Kristi isn't writing for NewzBreaker, she writes supernatural suspense novels having three currently published. If you would like to check out any of her books they can be found online and at other major retailers like Books a Million and Amazon. Never one to rest, she also paints/designs shoes and items for the home. Check out her eBay store, Watered Down Vodka and her FB page.
Comments or questions are welcome.