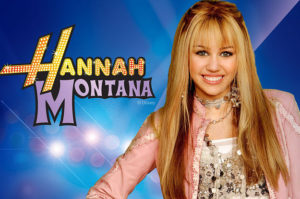 By Kristi O'Toole
While I would personally rather have a root canal, some may find this exciting.
You may not have thought (or hoped) it was possible, but Hannah Montana is officially coming back to Disney Channel on December 3, 2016. Though the channel has not announced an official reboot, the show will be returning in the form of a marathon.
In honor of the holiday season, Disney will be running the ultimate Hannah Montana marathon. All four seasons of the popular show will air. That means your holiday season will officially be filled with Miley Cyrus and her alter egos.
When Kristi isn't writing for NewzBreaker, she writes supernatural suspense novels having three currently published. If you would like to check out any of her books they can be found online and at other major retailers like Books a Million and Amazon. Never one to rest, she also paints/designs shoes and items for the home. Check out her eBay store, Watered Down Vodka and her FB page.
Comments or questions are welcome.