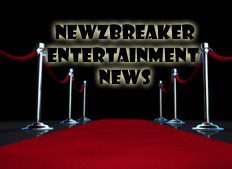 TV's GHOST BROTHERS are back! Production of the hit series that brings humor and good manners to ghost hunting is currently underway with Pilgrim Media Group, scheduled to premiere on Destination America in early 2017. GHOST BROTHERS follows budding paranormal enthusiasts Dalen Spratt, Juwan Mass and Marcus Harvey, three best friends on a mission to uncover whether some legendary haunted houses are the real deal. Raised in religious households, Dalen, Juwan and Marcus were taught that "messing" with the dead is dangerous business, but unexplained experiences of their own piqued their fascination, driving them to find out firsthand just how spooky the supernatural can be. Blending natural curiosity with comedic flair, these charismatic characters offer a fresh, funny take on the spirit world along with a dose of southern hospitality.
Can't wait until next year for your fix? Don't worry – the boys are back for Halloween! Airing during Destination America's inaugural GHOSTOBER celebration featuring 31 nights of fright all month long, catch enhanced episodes from season 1, with special features including social media extras, new footage, and more. GHOST BROTHERS: GHOSTIN' EDITION marathons will premiere Wednesday, October 26 and Wednesday, November 2 from 8-11pm ET.
In the hit series, the GHOST BROTHERS take a passionate hobby to the next level in some of the country's most haunted locations. By day, Dalen and Juwan are fashion designers with their own label, Loren Spratt, though in their off time, they have been investigating haunted houses, hotels and cemeteries together since 2011. Marcus, a comedian and "Barber to the Stars," joined the group after meeting Dalen in 2009. He considers himself the tech guru and rounds out the trio's more humorous side.
GHOST BROTHERS is produced for Destination America by Pilgrim Media Group in association with Crybaby Media. Craig Piligian and Mike Nichols are executive producers for Pilgrim, with Danny Passman as executive producer for Crybaby. For Destination America, Fay Yu is executive producer, Jane Latman is general manager, and Henry Schleiff is Group President of Investigation Discovery, American Heroes Channel, and Destination America.