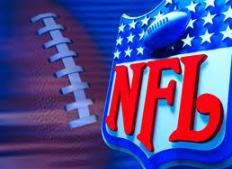 The NFL season is underway and the fun not only remains in the field, but also at the stadium gates thanks to tailgating. Tailgating in the NFL is one of the most searched keyword in Yahoo pages. Therefore, as NFL betting lines concentrate on team statistics you should visit different stadiums, while considering some of the following tailgates.
10. Denver Broncos
When it comes to tailgating, the Mile High Stadium clearly inspires it. The stadium allows fans to tailgate in all parking lots, but you have to pay $30 for the desired spaces in Lot C and Lot M. Gate 4 h
as the Mountain High Village that all ticketed fans can access and enjoy themselves with refreshments, flat-screen TVs, cheerleader performances, and DJs. The only delicacy you should ignore is the deep-fried pig, sheep, or bull testicles named the Rocky Mountain Oysters.
9. Pittsburgh Steelers
The Steelers have a yellow ambulance famously known as the Mobile Tailgating Unit. You can either use it or go to Heinz Field. With almost two-dozen parking spaces that are open five hours prior to the start of the game, you can easily find your own spot if you arrive early because most long-term fans bought their own spaces. Even though Stage AE remains as Steelers Tailgate Zone, great cooks sprinkle food all over the place. For enjoyable snacks, visit Blue Lots 7F and 7H and carry dancing shoes for the Steelers Polka.
8. Chicago Bears
Here, tailgating is allowed four hours before kick-off and two hours after the game ends. You need to buy parking passes beforehand to tailgate in the surface lot and on the Waldron Deck. Lacking a pass, friendly fans will give you space to sit around their grill so just carry enough refreshments for yourself. The stadium has both family-friendly and rowdy lots, but always strive to catch the pregame speech of Fiesta Bobs, which mostly occurs at 10:30 a.m. before a noontime game.
7. Green Bay Packers
Evidently, the 1920s Green Bay fans invented tailgating as stated by the Packers organization. It began when fans lit bonfires to warm themselves before kick-off. The Tundra is the formal tailgating zone. However, after eating their brats, cheese curds and drinking beer, you will definitely feel warm. The Lambeau Field does not huge buses or RVs after opening their parking lot four hours prior to kick-off. Most spaces are occupied by season parking pass holders who rarely give them up. Tailgating without a car will force you to join the Bart Starr Plaza party or visit the nearby Brett Favre Steakhouse.
6. Cleveland Browns
The tailgating community in Cleveland grills chicken with beer for fans in pre-game parties as early as 7 a.m. Muni parking lot opens at this time a number of games. Even though this season begins with rules, such as no alcohol, no open fire, and no saving spaces, you can delight in fried turkey and chili. Furthermore, you can look for the prominent Cleveland Browns tailgating vehicles known as the Tailgate Dawg and The Kennel.
5. Philadelphia Eagles
The height of tailgating lies with Philadelphia because they even have a Facebook page for their repurposed school bus, The Football Shuttle. Most tailgating fun occurs around the lots surrounding the Wells Fargo Center, and you can find a spot to pay for when you arrive in the morning. Lots Q-W and those neighboring the Nova Care Complex are out of bounds, but you can access the rest five hours five hours before kick-off.
4. Houston Texans
If you want to taste the most delicious BBQ in the NFL, Houston Texan tailgaters got what you need. The NRG Stadium grills mouthwatering ribs, brisket, and sausages and all you need is your game ticket or a guest ticket worth $10. Tailgating once became so widespread at Texan games that team administrators decided to reduce the gatherings. Texans also have a competition known as the Tailgater of the Game or of the Year, which attracts many fans. Tailgating groups, such as the Raging Bull Tailgaters and Texans Liberty Tailgaters spend more than $10,000 every season for hospitality purposes.
3. Kansas City Chiefs
Tailgating at Arrowhead Stadium mostly focuses on making friends, having fun and BBQ. The large parking lots can hold over 25,000 cars and still leave space for Chiefs' postal vans, BBQ pits, and all kinds of food draped in bacon. With the friendly crowd in Kansas City, you can never feel lonely. The parking lot gates swing open 3.5 hours before the game, but it is advisable to arrive early and warm up to new friends waiting in line.
2. Baltimore Ravens
Tailgating at the Ravens comes with approved tailgating tips and games, such as Cornhole, Ladder Ball, including a Ray Lewis Entrance dance-off. Serious tailgaters and season ticket holders keep the lots sold out so if you want to party, go for Lots H and G. Again, if your kids accompany you, Ravens Walk is the best place to be vial Lots B and C due to pre-game fun, big screen TVs, and DJs. Irrespective of where you pack, rest assured to find football fans, crab cakes, and beer.
1. Buffalo Bills
Come rain or sunshine, Bills fans have the unique ability to throw a customary an open-air tailgate. Furthermore, ADPRO Sports Training Center hosts the biggest indoor tailgating party for them in the NFL. The venue is more family-friendly with entertainment, prizes, and games, but if you want adult fun, prepare to embrace the cold. Try to find Ken Pinto Ron Johnson, who prepares chicken wings in a mailbox, cooks pizza in a filing cabinet oven, and grills meat on his Pinto's hood. Traditional shots will come from a bowling ball, and you should never leave without tasting the Buffalo wings.