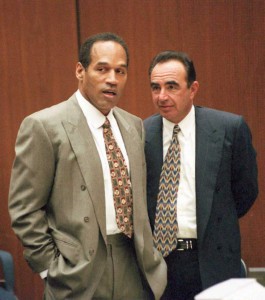 By Kristi O'Toole
OJ Simpson has sensationally agreed to a paternity test to see if Khloe Kardashian is his daughter, but only if she goes to see him in person. Sources have confirmed that Simpson wants Khloe to 'show him a little respect' and make a personal appearance at Lovelock Correctional Center in Nevada.
O.J has agreed to a swab to his mouth which will provide the DNA sample needed to clear up the paternity mystery over the reality star.
When Kristi isn't writing for NewzBreaker, she writes supernatural suspense novels having three currently published. If you would like to check out any of her books they can be found online and at other major retailers like Books a Million and Amazon. Never one to rest, she also paints/designs shoes and items for the home. Check out her eBay store, Watered Down Vodka and her FB page.
Comments or questions are welcome.