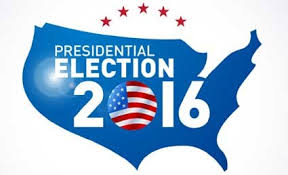 By Dave Siderski
Given the recent talk of possible floor fights at both the Republican and Democratic conventions this year, I figured I'd take some time to learn more about the primary process. As a citizen, I should have a good understanding of how our next President will be elected. Shouldn't I???? That said, after extensive reading and listening to the talking heads on cable news, I'm left with a pulse pounding headache and more confused than ever. Tylenol may not do for this one. I might need to break out the Vicodin along with a shot of Jack Daniels. You might too once you read what follows.
To me the concept of an election should be fairly simple, the man or woman who get the most votes wins. Would any of you readers disagree with me here? However, when we vote in the presidential primaries, it turns out we're not voting for the candidate him or herself but rather a "delegate" who pledges allegiance to the candidate at the convention. Now, who are these delegates and how are they chosen? I have absolutely no clue. Maybe they should walk around with a big "D" tattooed across their foreheads. At least then we might know who they actually are.
Now pay attention Mythical Dave's version of "Civics 101" is now in session.
Some states assign delegates proportionally so, for example, if Hillary Clinton gets 60% of the vote for a state with 10 delegates, she gets six delegates. Fairly simply so far, right? Unfortunately not all states operate in such a straight forward fashion. At their discretion, states also have the right to assign delegates on a "winner take all" basis. Thus, under the same scenario, Clinton would get 10 delegates. Now, it only gets more convoluted from here. Delegates can also either be "bound" or "unbound" according to the rules of each respective state. Now please don't misunderstand. "Bound" delegates do not show up at the convention dressed like Inga "The Swedish Mistress" or "Mr. Slave" from South Park. In this case "bound" just means the delegates are obligated to vote for the candidate they are pledged to at the convention.
In contrast, "unbound" delegates are not obligated to vote for a specific candidate. Conceivably they can vote for anyone, including Inga "The Swedish Mistress" or "Mr. Slave" from South Park. I feel a campaign slogan coming on here! Is anyone else's head spinning yet? Fear not fellow Americans, it only gets worse from here.
Even "bound" delegates are only "bound" to vote for their assigned candidate on the first vote of the convention. If no candidate reaches the required threshold to secure the nomination, these delegates are free to vote for anyone they choose to on subsequent ballots. Then we have "Super Delegates". Do these folks swoop in on the convention to save the day with their special and mysterious powers? Do they have names like Superman, Wonder Woman, Batman, Tarzan, The Incredible Hulk, Buffy the Vampire Slayer or Captain Caveman? Not exactly. The truth is, I have no idea who these folks are, assumedly party insiders. Again, these "Super Delegates" can vote for anyone they choose to, regardless of the popular vote of a given state. To top things off, in the Republican Party the rules can be changed every four years according to the whim of the Republican National Committee and the delegates.
Now I'm sure there are other nuances that I'm missing here but this is about all I can take. According to Wiktionary, the term "clusterf**k" is defined as: "A chaotic situation where everything seems to go wrong. It is often caused by incompetence, communication failure, or a complex environment" and: "to f**k something up, to make a total mess of." Yes, this is guttural language but I cannot think of a term that more aptly describes the Presidential Primary process. It is one giant clusterf**k! Unfortunately, and the Electoral College system that governs the general election isn't much better.
Anyone remember the Bush-Gore election of 2000 where the term: "Hanging Chad", not to be confused with Chad Ochocinco, became an indelible part of our vernacular. I'd actually vote for Chad Ochocinco over some of these guys who are running. The one positive here is this should all make for entertaining television come convention time! Who the hell needs reality television when we have partisan politics!
Comments or questions are welcome.