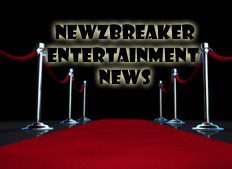 Hollywood Weekly Magazine is going to host its third annual Hollywood Film and Music Festival at the Nokia Center in Los Angeles, California on September 10, and the magazine has invited NFL royalty to the event. The invitation extended to the NFL players is to welcome the Los Angeles Rams back to California. Despite the team's relocation, the Rams' NFL sports betting odds to make the playoffs are still very low.
In addition to the NFL royalty, Hollywood directors, producers, celebrities, as well as other dignitaries will be in attendance.
After the festival, there will be an after-party where guests will get to meet and greet NFL players as well as the other celebrities in attendance, followed by some movie screenings.
Some of the NFL players expected to attend the event include Jamal Lewis, Eric Berry, Hines Ward, Deon Grant, Jerome Bettis, Ahmad Carroll, Brandon Lang, Walt Harris, and Julius Williams. More NFL royalty are expected at the event and the list will be updated once their attendance is confirmed.
As previously mentioned, the event will be used to welcome the Los Angeles Rams back home and will be a great opportunity for fans to meet some of their favorite NFL players while enjoying good music and movie screenings.
Winning submissions will win prizes and awards, including a feature in Hollywood Weekly Magazine.
The Rams will play the upcoming NFL season at the Los Angeles Memorial Coliseum, which is the same stadium used by the University of Southern California Trojans. The team is expected to move into its new stadium, which will be the world's most expensive stadium before the start of the 2019 season.
The Rams are expected to share the stadium with either the San Diego Chargers or Oakland Raiders, but that won't be determined until the end of the 2016 NFL season.